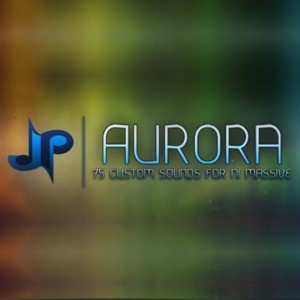 Aurora by Jacob Pernell is a set of professionally created presets for Native Instruments software synthesizer "Massive".
The soundset brings together a wide range of sounds from the esoteric and eccentric to commercial pop and dubstep sounds. Aurora includes ambient pads, funky sequences, gritty bass wobbles, and some FX suitable for use in everything from electronic dance production to game and film scores!
My role for this project was to create a piece of music that demonstrated the sonic range of Aurora to other musicians and audio professionals with an aim to engage the listener and convert them into a customer.
Purchase Aurora Here: http://www.jacobpernell.com/store