Ryan Davies – Just in-case you were interested.
Hi, my name is Ryan Davies. Welcome to my little portion of the internet.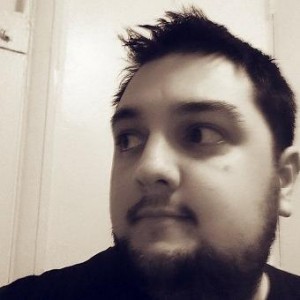 I am a Composer, Sound Designer and Audio Implementer. Through my years working in the music/audio industry I have amassed a wealth of experience working on a number of big projects including video games, short-films, commercial remixes and more.
Some of my bigger projects include working for officially licensed Lord of the Rings Video Game  "The One Ring" as well as working on other high profile IPs for  video games producer Microcosm Games.
I currently work in house at Yamgo TV, a Mobile Television Network as well as engaging in a number of freelance jobs including Composition, Sound Design and Music Production.
I graduated from ATRiuM (The Cardiff School of Creativer and cultural industries) first with BSc in Sound Technology and followed this up by achieving an MSc in Advanced Music Production.
In the pursuit of my degrees I became a very fast and disciplined worker, used to meeting short deadlines whilst also acquiring a wealth of both empirical and theoretical knowledge.
I have worked on a variety of projects big and small across many different genres and styles.  One of my biggest projects involved work on an officially licensed Lord of the Rings™ game called The One Ring™ where I worked on everything from music, to directing voice actors, audio engineering and sound design (visit www.oneringgame.com for more information).
For more information on me or more specific examples of my work please contact me directly using the button at the left side of the page or via the contact me page)

Credits
Composition
The One Ring: The Dark Lord (game)
No Working title (SCI-FI FPS Game soundtrack)
Firestorm (PC FPS Game soundtrack)
Musical Madness (Childrens Video Game)
Mick Masters (RPG game)
Sound Design
Lord of the Rings: The One Ring (game)
Helles Belles (game)
Musical Madness (Childrens Video Game)
Mick Masters (RPG game)
Various corporate videos and Short films
Awards and Achievements
Degrees:
MSc in Advanced Music Production
BSc in Sound technology
Room For Music awards: Award for Excellence in Composition and Performance
Millenium Commission: Oustanding Achievement in Music & Sound Composition
Received numerous merits at Welsh Rock & Pop awards including:
Musicianship at Gold Standard (highest attainable level)
Composition at Gold Standard (highest attainable level)
Performance at Gold Standard (highest attainable level)
If you are interested in working with me on a project please do not hesitate to email me using the contact page or add me on any social network: