Ryan Davies – Freelance Composer & Sound Designer for Visual Media.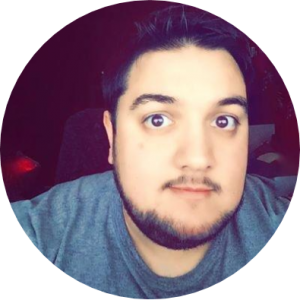 Hello. My name is Ryan Davies. Welcome to my little portion of the internet.
I am a BAFTA nominated British composer and sound designer for video games, film and visual media. Through my years working as a freelance audio gun for hire I have amassed a wealth of experience working on a number of big projects, composing music and creating sounds for games that have sold millions of units and films that have been seen by thousands of people.
Over the last few years I have had the privilege of working on some great IP working on 2 officially licensed "Lord of the Rings" games, a series of Teletubbies games, S4C's Award winning Cyw franchise and corporate advertising work for brandsa such as Sony, Viacom, Fashion TV and more.
I graduated from ATRiuM (The Cardiff School of Creativer and cultural industries) first with B.Sc in Sound Technology and followed this up by achieving an M.Sc in Advanced Music Production. In the pursuit of my degrees I became a very fast and disciplined worker, used to meeting short deadlines.
If you are interested in working with me on a project please do not hesitate to email me using the contact page or add me on any social network:
Awards and Achievements
BAFTA Games
Technical Achievement – Teletubbies [Winner 2016]
Best Sound and Music  – Teletubbies [nomination 2016]
Annual Game Music Awards 2013:
Album of the year – Spectrum of Mana
Room For Music awards:
Award for Excellence in Composition and Performance
Millennium Commission:
Outstanding Achievement in Music & Sound Composition
Received numerous merits at Welsh Rock & Pop awards including:
Musicianship at Gold Standard (highest attainable level)
Composition at Gold Standard (highest attainable level)
Performance at Gold Standard (highest attainable level)
Degrees:
M.Sc in Advanced Music Production
B.Sc in Sound Technology