Angels: The Eternal Flames Soundtrack – Free Download – Featuring Me!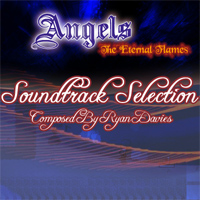 Hi Everybody,
For a while now I've been promising to divulge the things I've been working on. Well, here is one of those secret little projects. 😀
Behold it in all of it's free MP3 Download glory. This is a selection of Compositions from upcoming PC RPG Angels: The Eternal Flames, an indie game by Zro Productions.
It has an orchestral style fused with the composition & production methods needed to make a viable video game soundtrack.
It can be downloaded here:  http://www.mediafire.com/?ev3aqlp6jmgzgrl
I Hope you all enjoy it.