A selection of Free Downloads created by me.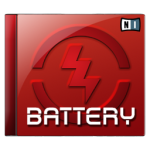 CARKIT: Battery Drum Kit
What do you get if you put a person in a car with a portable recorder and 3 minutes time to kill? Answer: Carkit. I started making this kit purely as a means of testing what I could do in Native Instruments awesome Battery sampler software but in a show of altruism I am now offering it to you, my audio family, in the hopes that you might get some use from its strange, clicky goodness. To download CarKit (1.3MB) Click here: http://www.mediafire.com/?w3owt4lwotnj00k To hear some of the things you can do with it listen to this short demo.
SLICED EGGS: Kontakt Instrument
What do you get when you cross a trip to IKEA, a brand new egg slicer and a me with an hour of free time: Sliced Eggs – This free Kontakt instrument. Formed from various samples of twangs and twings from a plastic egg slicer, I created this instrument to add a unique(ish) plucked sound to a project I am currently working on. After I has finished with the insturment I thought hey, why keep it to myself when I can share it with the rest of the world? To download Sliced Eggs (2.9MB) please click HERE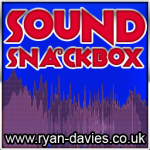 SOUND SNACKBOX: Samples
Ladies and Gentlemen. I now present to you my latest free download – Sound Snackbox. Sound Snackbox is essentially a mini collection of wooshes, hits and screeches that I have assembled from various sound design and manipulation experiments. To download Sound Snackbox (22MB) please click HERE Here is a sample of what you can expect: