Spectrum of Mana is here!
Posted on

October 1, 2013

in Music

Spectrum of Mana – Video Game Music cover albums don't get much bigger than this!
Spectrum of Mana, a Secret of Mana tribute album has finally been released to the masses.
Over a year in the making,  Spectrum of Mana is a remix album of the 1993 classic "Secret of Mana." Featuring a team of 80+ musicians and artists the entire soundtrack has been lovingly reworked and reimagined. From jazz to metal, symphonic orchestration to funk rock, "Spectrum of Mana" is sure to provide something enjoyable for every fan of the game. It's not only music either, the album is accompanied by a beautiful artbook featuring more than 50 original images inspired by the beautiful and warming aesthetics of Secret of Mana.
The album is now available to own, not only as a FREE download but there is also a limited edition number of Hardcopy CDs available. here is a full rundown of what's available: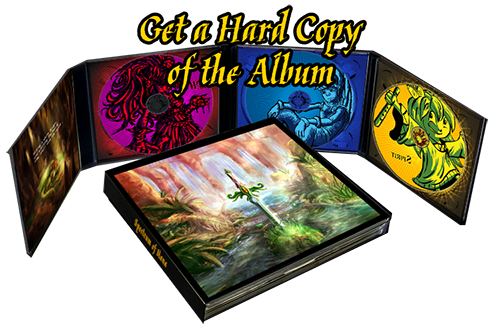 – 3 Discs, 80+ Musicians, 6+ Visual Artists
– 3.5 Hours of Music
– 50+ Pieces of Artwork
– Downloadable Art book 86 pages long
All for FREE!
Also offering at print and ship costs:
– Beautiful 8 Panel 3 disc Hard Copy with 24 Page booklet
– Hard Cover Art book 86 pages long
– Shirts for Mana fans
Spectrum of Mana might very well be the biggest video game music cover album of all time (I didn't check the record books…I don't the record is listed in there), It's receiving rave reviews from critics, publications and fans alike. Also did I mention the download version is free? what's stopping you?
Spectrum of Mana is not for profit project; Secret of Mana is property of Square Enix.